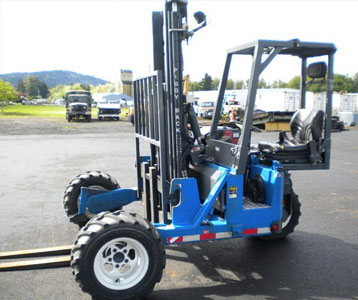 Used Cherry Pickers


Cherry pickers are valuable to most construction, electric, telephone and cable companies. Even firefighters find cherry pickers very useful in their line of work. The cherry picker was invented for the purpose of picking hard to reach fruits from trees. The cherry picker comes with an expensive price tag, however. A brand new unit can cost several thousand dollars. But you do not need to pay for a brand new one. A high quality used cherry picker can perform just as well. Just be vigilant and discriminating in choosing the best second-hand cherry picker.


Common Types of Cherry Pickers


While there are several types of cherry pickers, the most commonly used type is the truck cherry picker. Other types of cherry pickers include the cherry picker with its own wheels or mounted on a track to enable propelling. The truck cherry picker is often utilized because it is easier to maneuver and transport. Moving from one place to another is a lot easier. It is also offers more stability and can reach greater heights. This type is also safer because the controls are located both at the truck and the bucket. In the event of malfunction of one control, there is still a backup. Another type is the forklift cherry picker. It is popularly used in warehouses because it is more practical in terms of size. It can easily pass through aisles and can carry heavy loads.


Components of a Cherry Picker


The cherry picker has four main components: the vehicle, the articulated lift, the bucket and the control box. The last three components should always be complete. The vehicle can be a truck, forklift, its own wheels, or tracks. The articulated lift is also known as the boom. It can be a single boom that can be extended or it can have interlocking arms. The bucket or basket is where the worker stands on. It is connected to the articulated lift and it usually has railings and a safety harness. The control box essentially controls the height of the articulated lift. It is often placed in the bucket so the worker can be in command. There is another control box placed in the vehicle so that it can be used as backup when the first one malfunctions. Added features include alarm and warning lights.


Buying Used Cherry Pickers for Sale


There are actually many sellers of used cherry pickers. Searching online will lead you to quality machines that can still work for many years. Looking at the pictures posted on some websites will give you an idea of what they look like. Read the specifications and the costs carefully. Compare it with the product of other merchants and choose the one you think is best. It is important that you see the cherry picker personally. Remember also to check where you can get parts and find a service shop for vehicle maintenance. You must also consider warranty and after-sales services. Reading about reviews and customer feedback can help you gauge the reliability of the used cherry picker dealer.


↑ Top