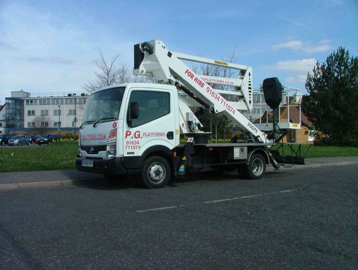 Cherry Picker Safety


Cherry pickers are being used all across the country by a wide range of professionals. They have become an integral part of a lot of jobs and can range from small un-powered units to massive pieces of machinery. Unfortunately this widespread use has also led to a few accidents, as is expected. Following cherry picker safety measures is crucial to minimizing the number of injuries received from using these machines, especially since most of them are very preventable.

Anyone using a cherry picker needs to have the proper training. This is the basis of cherry picker safety. Itís just common sense to realise that any piece of machinery should only be operated by someone who has been trained to do so. Cherry pickers come with a range of safety features and only someone familiar with them will be able to use them properly should the need arise. A trained operator is also more likely to be able to recognize when there is a problem and what measures to take to counteract it.

The threat of tipping over presents a major challenge to cherry picker safety. One wouldnít think that these potentially huge machines could be overbalanced by anything, but it is actually much easier than one would suspect. Cherry picker safety teaches that any piece of machinery can lose its balance if it is being used on uneven terrain, if extreme weather conditions are present or if unsafe practices are utilized during its use. This would include things like attempting to move the cherry picker while the arm is extended.

One cherry picker safety measure used to counteract this is the presence of alarms, both visual and audio, which can notify the operator that the machine is off-balance. An experienced operator will know what methods to employ in order to counteract this. Why leave cherry picker safety to chance though? Some machines are equipped with an automatic shut-off system in case of dangerous conditions such as high winds or very rough terrain. Other cherry picker safety measures include:
The installation of outriggers which are essentially extendable supports projecting from the cherry picker. These serve to add stability.
The inclusion of safety arms which extend from the base of self-propelled or road-towable cherry pickers. These can prevent tipping over should the machine go into a pothole.
The addition of descent valves which can lower the bucket or platform should the cherry picker lose power for some reason.
It is important to recognize that any cherry picker may develop equipment malfunctions. Accidents may happen at any time, and itís not just the operator of the machine who needs to observe cherry picker safety regulations. In cases where there are workers in the bucket or platform, they should always use safety harnesses and lanyards. The area where the cherry picker is being used should be cordoned off if possible, especially on construction sites, or at least have the appropriate cherry picker safety signs strategically placed. This can reduce the risk of collisions.


↑ Top