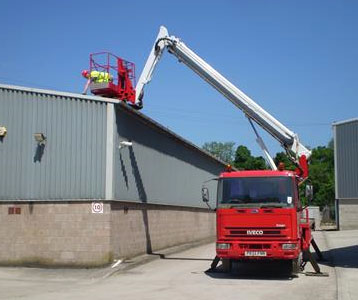 Cherry Picker Rental Cost


The estimation of cherry picker rental cost can sometimes bevery variable. There are several factors that determine the final price for a cherry picker rental. When shopping and asking around, you will find that every company has different prices for renting their equipment. Some are very competitive and some base their price on their location. Deciding where to rent is quite important; every aspect that comes into play when renting, has to be thought out thoroughly.


Deciding Where to Rent


When deciding where to rent, it's advisable to consult with somebody who has experience doing so. If you happen to know a coworker or acquaintance that has rented a cherry picker before, be sure to have a chat with them to know more about the contractor they hired. Another option is to checkyour local newspapers for classified advertisements. Companies usually announce special offers and sales via the newspaper and even flyers. Nonetheless, using the internet is perhaps the fastest way to learn about the cherry picker rental cost. You can surf directly through the website of known rental agencies, such as Hertz Equipment Rental, and search through the listed cherry pickers. This will allow you to compare prices, and decide which fits your budget the best. In addition, if you live in a small town, youmay want to go around the local construction companies. At times, they will have information on cherry picker contractors that they have used in the past.


Rental Prices


Prices for hiring cherry pickers will mainly depend on the type of cherry picker you choose. The price willalso vary depending on how long you are going to rent the equipment. Companies charge in two ways: by the hour and by the day (some even charge you by the week). It's important that before you rent, you have an estimated time frame for your project. For short simple jobs, you mightwant to hire the equipment for an hourly charge. For long term projects, choose to be charged on a daily or weekly basis. This will help you save money; below are average cherry picker rental costs:

• Personnel Lift – this is a portable type of cherry picker and usually can fit one single person on the platform. The good thing about this cherry picker is its flexibility. Prices for renting this one may rangefrom $150 daily and $616 weekly.

• Boom Lift – this type of cherry picker mechanismwas originally used for picking fruits from high trees; now they're used for workers who install power lines. Generally, renting boom lifts cost around $200 - $450 per day or $1,000 to $1,500 per week. These prices depend on the size of the cherry picker. Additional charges include delivery and pick up charges, which can easily add $150 to the total bill.

• Scissor Lift – this is a type of cherry picker that is usually seen in warehouses. These lifts feature a crisscross metal on the bottom. Daily rental cost for this is cherry picker can cost $350per day and $650 for a week.



↑ Top