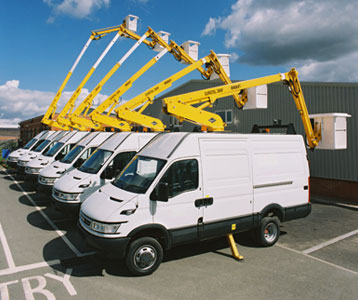 Cherry Picker Hire New York


Today, almost every construction project finds itself in need of a scaffold and a cherry picker. The truth is cherry pickers have become quite populardue to their capability of getting to hard-to-reach places. Cherry pickers are made in a variety of different models, and the price to rent them may vary from agency to agency. New York happens to be one of the most populous and busiest cities in the United States. Surely, there is always – or at least during the summer – a repairing or construction project being performed. Therefore, there is a vast variety of cherry picker agencies available for hire. All it takes is you to determine the type of cherry picker you'll need, and then contact them for an estimate.


Taking Pride in Cherry Picker Equipment


If you live or work in the Long Island area, you'd be happy to know that there is a very well-known cherry picker rental agency that services your location. Pride Equipment Corporation, located in Islip, certainly takes "pride" in their fleet of cherry pickers and vehicles. The advantage of renting from them is the fact that they have highly-trained agents, who can actually help you choose the appropriate cherry picker for your project. This can be quite useful, since many project coordinators aren't sure which type of lift to use on their first project. This cherry picker agency will offer you to rent the equipment on a daily, weekly or even a monthly basis. When visiting their website, you will find that there is a form, "Quote Request", which you can fill out with your information. They will later call you with details about their rates and fees.


Angel Equipment


Angel Aerial has been servicing the movie industry in New York since 1996. Even though they cater to large movie productions, they also offer a wide variety of equipment to regular construction companies. Most of their clients are building owners that are in need of repairing the roof, windows and outer walls. Part of the cherry pickers that they offer includes scissor lifts, manual lifts and dual personnel lifts. For more information about their availability and prices, they require customers to give them a call directly. However, by visiting their website you will find that there is a request form that you can fill out with your questions and suggestions. Be sure to inquire if they have any special deals or offers for their cherry picker rentals.


Nationwide Cherry Picker Rentals


Even though there are several local cherry picker agencies, you will also find the large nationwide agencies. Depending on your New York location, chances are you will indeed find a cherry picker rental agency close to you. A few of these agencies are the following:

• Hertz Equipment Rental Corporation
• United Rentals
• Ahern Rentals, Inc.
• Extreme Access Solutions

Since these agencies have branches all over the country, the rental price for their cherry pickers may vary. The best way to obtain an accurate estimate is by contacting or visiting them directly. Make sure you let them know the size of the cherry picker you're looking for, as well as the time that you will be renting it for.



↑ Top