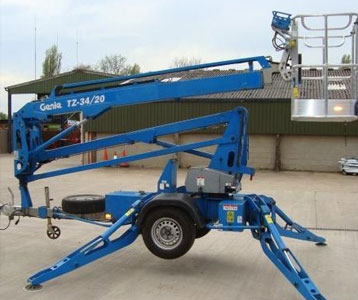 Cherry Picker Hire Los Angeles


Los Angeles has long been known as the hub of the movie industry. Hundreds of celebrities live in the Beverly Hills area, and several others visit the city quite often. The growing need for studio equipment has led many rental agencies to offer cherry pickers and lifts. Indeed, cherry pickers also play their own important role in the creation and maintenance of each movie set. Certainly, cherry picker rental agencies not only cater to the movie industry, but also to the fast-moving construction world. The advantage of being located in Los Angeles is the fact that you will never run out of cherry picker rental options.


Affordable Personnel Lifts


Contractors Crane Services happen to be located in the Van Nuys area, where they service thousands of happy clients. Not only do they offer cranes for rental, but also cherry pickers and personnel lifts. They can handle anything that weighs between 2 and 40 tons, or that measures between 80 and 155 feet. Their cherry pickers are mostly vehicle-mounted and vary from 30-foot to 150-foot. When it comes to personnel cherry picker lifts, they offer superb prices:

• 80-foot cherry picker - $95.00 per hour with a 2-hour minimum
• 100-foot cherry picker - $105.00 per hour with a 2-hour minimum
• 118-foot cherry picker - $120.00 per hour with a 3-hour minimum
• 150-foot cherry picker - $185.00 per hour with a 4-hour minimum


Reaching High With Rolls


When it comes to reaching extremely elevated heights, Rolls High Reach, Inc. gives you what you need. They offer a wide variety of cherry pickers, which includes scissor lifts and boom lifts. They have been servicing the Los Angeles, Ventura, San Diego and Riverside area since 1958. Their 50 years of experience has certainly showed in the thousands of happy customers, who don't hesitate to leave a positive feedback. Rolls High offers cherry pickers from the following manufacturers:

• Gradall
• Snorkel
• JLG
• Skytrak
• Terex

If you visit their website, you will see that they provide rich information that can help you decide which type of cherry picker you need. They understand the importance of choosing the right equipment for your project, and therefore, provide key points to consider before choosing a model.


United Rentals in LA


Surely, you will see that there are numerous local cherry picker rental agencies in Los Angeles. Nonetheless, keep in mind that there are a few nationwide agencies that count with branches in every major city. Los Angeles is no exception for United Rentals; they offer a variety of equipment, such as scissor lifts, boom lifts and forklifts. The advantage of using their website is the abundance of easy-to-use tools that can make your renting experience a lot simpler and enjoyable. You may use the search tool to locate a specific type of cherry picker. In addition, they allow the customer to browse through the different interactive catalogs in order to learn more about cherry pickers. If by any chance you're not finding answers, you can visit their Service Center, or simply call their toll-free number to speak to a live agent.



↑ Top