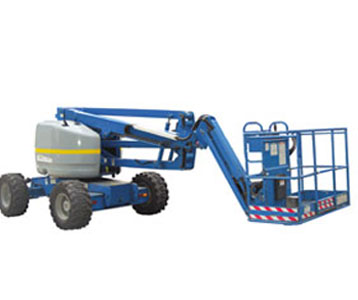 Cherry Picker Hire Price


There is no doubt that cherry pickers can help you finish your construction project a lot faster. Since they are able to reach elevated surfaces, they speed up the process by carrying multiple objects at a time. When it comes time to estimate the price of a cherry picker hire, it's advisable to first determine the type of cherry picker that you need. For example, there are lifts that happen to be larger than others, which enable them to lift more objects at a time. In this case, the cherry picker hire price will basically be determined by the type of cherry picker, its size and the length of time that you will be renting it for.


Different Types, Different Prices


As you may have noticed, there is a wide variety of cherry pickers available for hire. Some are built to have a higher reach than others, and others are built to carry more weight. If you're remodeling a three-story building, then a simple and small cherry picker should do the trick. However, for projects that happen to be more complex, you might be in need of a large vehicle-mounted cherry picker. The following are a few of the most common types of cherry pickers:

• Boom lift – prices can range from $250 to $350 per day. You will find them in three main sizes: 30-foot, 45 foot and 65 foot.

• Scissor lift – prices can range from $100 to $200 per day. You will find them in two main sizes: 19-foot and 32-foot.

• Personnel lift – prices can range from $100 to $150 per day. You will find sizes ranging from 15-foot to 40-foot.


Finding a Deal Online


Nowadays, the best way to go around finding deals is on the web. Most, if not all, cherry picker rental agencies have their own website, where they list the types of equipment available and their price. For example, by going to Ahern's website, you will have access to catalogues with detailed information of every cherry picker. You can call them directly to their toll-free number, or talk to them on Skype. If you choose to do so, you can inquire about the current deals and discounts. Other cherry picker agencies, such as United Rentals, have branches all over the United States. You can go ahead and login to their site, and search for your nearest branch by entering your zip code. The site will give you the phone number of the local branch, as well as detailed directions on how to get there.


Additional Costs


There are a few things that you probably have missed when calculating the total cherry picker hire price. One of the main costs that some people take for granted is the cherry picker insurance. Whenever you get in touch with a contractor, and discuss terms and conditions, make sure to inquire about the insurance costs. Some contractors will quote you the total price with the insurance included, while others will charge it separately. It's not always required that you purchase the insurance; however, it's highly advisable that you do so, just in case an accident takes place.


↑ Top